After years of rumors about the possible intelligent clock iWatch from Apple, Samsung which is known for imitating their products decided to give the original foot, launched yesterday almost anonymously, without generating a lot of buzz on the internet, the Galaxy Gear, your first smartwatch clock launched on the market.
What does this mean for us, users of Apple products? Apple will copy the Samsung if you launch a smart watch? I hope that doesn't happen, because if the smartwatch clock concept is exactly what was presented by Samsung, I don't see the slightest need to buy one.
Galaxy Gear: it will be a success or failure?
I want to clarify that I am a big fan of the Apple brand, but I believe that everything that Samsung launches is bad, understand that boasts excellent Korean televisions, washing machines, etc., on the issue of electronic phones have your brightness, but nothing that makes me think they're better than any iPhone. It's a personal opinion, I respect.
Now, back to our topic "intelligent" watches, Korean decided to anticipate the Apple, you may have decided to launch yesterday in doubt if Apple will not release a iWatch this year, at least she will have the power to say "we were pioneers."
Wait, pioneers? There are smart watches for years, they only ever made success, I am sure that the Galaxy Gear won't sell much, unless Apple launch an iWatch.
What do you mean will be wondering, I don't know exactly why but Apple is able to create new markets, you see, I'm not saying she's the only innovative, but if we go back in time we will see that the most successful Apple products have not been created for her, but popularized by brand, definitely "everything she touches turns to gold".
Let's exemplify:
iPod in 2002, left behind quickly their predecessors, popularizing the MP3 Players, digital music was not widespread, the revolution was just beginning, driven by Napster, had as its ally the new Apple product.
iPhone in 2007 revolutionized what we know as smartphone, but he wasn't the first touch screen phone as many think;
iPad in 2010, the first successful tablet, its competitors have tried to offer a tablet model on the market since the 80, including Microsoft with two tries in 2000 and 2001;
The point, is that Samsung has done well to launch your clock before time? I wonder if people will buy it? Before giving an answer is better to know more about the product.
Galaxy specifications Gear:
The Samsung's smart watch, called Galaxy Gear, has a screen of 1.63 inches (diagonally) Super AMOLED with a resolution of 320 × 320. There is only one button on the right-hand side to unlock the appliance, something already commented before on the blog about using iPod nano as a clock, which bothered people who used the music player on the wrist was the fact of not being visible.
Available in six colors:
Black (Jet Black);
Grey (Mocha Gray);
Orange (Wild Orange);
Beige (Beige Oatmeal);
Gold (Rose Gold);
Lime green (Lime Green);
The graphical interface of the Galaxy Gear is a little confusing, too simple, and the way to interact is basically sliding in all directions, all right, we're talking only of design, but if you look at the video below will understand how does the Galaxy Gear and you can judge what you think:
Satisfied? Well, back to the specifications, we have some other information such as the presence of a digital camera that takes pictures of 1.9 megapixels and filmed in HD (720 p), interesting for those who want to play James Bond taking pictures without other notice, besides the photos sync automatically with your smartphone Galaxy.
I almost forgot, the Galaxy Gear doesn't have a life of its own, it will only be useful for people who have a smartphone from Samsung, possibly some specific models.
Still, to complete the range of multi-opções that may arise in the mind of some oriental, Samsung had the fantastic idea of putting speakers and microphone on your watch, an authentic MP15. Talk using your wristwatch is very cool, you look like a Star Wars actor.
All kidding aside, it is clear that I play well, talk to a watch is actually "tacky", let's get back to business.
Now comes the interesting part because Samsung will offer applications to watch, some very interesting as for example the RunKeeper for people who like to exercise, Evernote for you not to lose your notes in really important moments, among others.
Talking about the battery, Samsung announced that your Galaxy Gear will have battery lasting 24 hours, that is, you have to charge it every day.
What I didn't like in the Galaxy Gear?
In summary the concept itself, but is a set of factors, first your size, the unit at first glance doesn't look so great but as you can see in the picture then it is a lot bigger than necessary and this certainly will hinder the user, while not a heavy device, the fact that he's bigger than your wrist makes him uncomfortable.
Besides the aesthetic issue, the appliance has a life of its own, that is, you will need to have in your pocket all the time an Android smartphone from Samsung to be able to use it, for lovers of the brand this may not be a stumbling block, however, I do not think I need an add-on for my smartphone and I believe that the success of a smart watch is your independent functionality.
I believe I have functions that complement the phone is interesting, and Apple must also bet on it, though, I feel like I missed something, lacked justification in addition to being an external screen, smaller and stuck on the wrist.
The crucial point is the lack of a life of the smartwatch clock from Samsung, he offers nothing new to the users, it is not a product that will make or change anyone's life, the product does not have a charm, appeal, is only a shortcut to 2 seconds so you don't need to take your smartphone in your pocket.
Will that be enough to make it a product for the masses?
I still believe that Apple is the company that will revolutionize the market, the product released by Samsung yesterday will not be popular, doesn't have an appeal or a goal. Looks like it was done in haste to finally no one else say that Samsung copied Apple.
At this point, I'm going to be honest, she copied a rumor created by the media which says that Apple is working on this type of product.
What I want in a smartwatch clock comes down to that old phrase from Steve Jobs:
"This is serious stuff, it's hard to draw products focusing on the target audience. Often, people don't know what they want until you show it to them."
Meet the 30 lines of Steve Jobs
Now is your time, leave your opinion!
Please, no comments Apple vs Samsung, what I propose is a dialogue about the real usefulness of the product released by Samsung in the day yesterday.
That's what all we imagine in a smartwatch clock? Would you buy one?
Gallery
Yes we will see a lot of wearable devices on CES 2014, but …
Source: www.svartling.net
Top New Smart Watches Coming Soon
Source: www.bestsmartwatchescompared.com
» Concept of smart watches HTC One Watch Future technology
Source: itechfuture.com
Nokia Smartwatch
Source: raredelights.com
Why you are the future of healthcare
Source: www.slideshare.net
The Future of Enterprise Mobility: Predictions for 2014
Source: www.slideshare.net
Smartwatches 2013
Source: www.popsugar.com
Why you are the future of healthcare
Source: www.slideshare.net
Why you are the future of healthcare
Source: www.slideshare.net
Should You Buy A Smartwatch Now, Or Wait?
Source: www.makeuseof.com
Watches for Smartphones | Page 3
Source: www.philmug.ph
The new Samsung SmartWatch will released with Galaxy Note …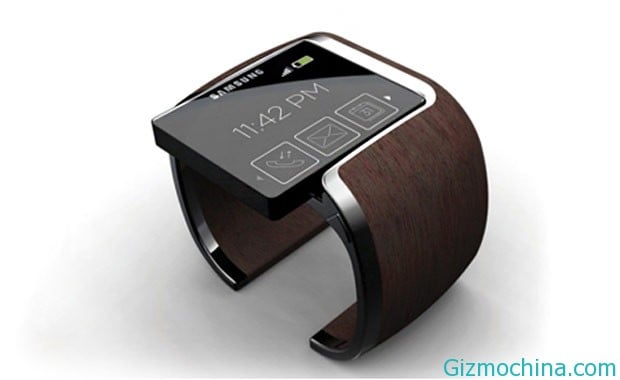 Source: www.gizmochina.com
20 top smart watches of the past, present and future
Source: phandroid.com
Geak Smartwatch
Source: raredelights.com
After SmartPhones, SmartWatches are Next Big Thing!
Source: www.dailypooper.com
125 best _Wearable images on Pinterest
Source: www.pinterest.com
25 best Crazy Tech Stuff images on Pinterest
Source: www.pinterest.com
Top 10 Smart Watches That Can Show You Smart
Source: lifestyle9.org
Apple Watch Unveiled, Could an Ubuntu Smartwatch Be Next?
Source: www.omgubuntu.co.uk
Samsung Galaxy Watch Review
Source: www.digitaltrends.com